50 Inspiring Quotes to Propel You Toward a Positive Life and Bright Future
In this article, we share 50 inspiring quotes that will help you create a positive life and look forward to a brighter future. These quotes come from renowned authors, philosophers, and successful individuals who have managed to embrace positivity and thrive.
Table of Contents
Embracing Positivity in Life
"Wherever you go, no matter what the weather, always bring your own sunshine." – Anthony J. D'Angelo
"Your mind is a powerful thing. When you fill it with positive thoughts, your life will start to change." – Unknown
"Keep your face to the sunshine, and you cannot see a shadow." – Helen Keller
"The greatest discovery of all time is that a person can change their future by merely changing their attitude." – Oprah Winfrey
"In every day, there are 1,440 minutes. That means we have 1,440 daily opportunities to make a positive impact." – Les Brown
Finding Strength and Resilience
"It does not matter how slowly you go as long as you do not stop." – Confucius
"Strength does not come from winning. Your struggles develop your strengths." – Arnold Schwarzenegger
"The only way of discovering the limits of the possible is to venture a little way past them into the impossible." – Arthur C. Clarke
"Believe you can, and you're halfway there." – Theodore Roosevelt
"What lies behind us and what lies before us are tiny matters compared to what lies within us." – Ralph Waldo Emerson
Overcoming Challenges
"Obstacles don't have to stop you. If you run into a wall, don't turn around and give up. Figure out how to climb it, go through it, or work around it." – Michael Jordan
"You can't cross the sea merely by standing and staring at the water." – Rabindranath Tagore
"Success is not final, failure is not fatal: it is the courage to continue that counts." – Winston Churchill
"Challenges are what make life interesting and overcoming them is what makes life meaningful." – Joshua J. Marine
"The only limit to our realization of tomorrow will be our doubts of today." – Franklin D. Roosevelt
Cultivating Happiness
"Happiness is not something you postpone for the future; it is something you design for the present." – Jim Rohn
"Happiness can be found even in the darkest of times if one only remembers to turn on the light." – Albus Dumbledore
"The most important thing is to enjoy your life—to be happy—it's all that matters." – Audrey Hepburn
"Learn to value yourself, which means: fight for your happiness." – Ayn Rand
20. "The secret of happiness is not in doing what one likes, but in liking what one does." – James M. Barrie
Fostering Personal Growth
"The only person you are destined to become is the person you decide to be." – Ralph Waldo Emerson
"Change is the law of life. And those who look only to the past or present are certain to miss the future." – John F. Kennedy
"Personal development is a major time-saver. The better you become, the less time it takes you to achieve your goals." – Brian Tracy
"Growth is never by mere chance; it is the result of forces working together." – James Cash Penney
"There is nothing noble in being superior to your fellow man; true nobility is being superior to your former self." – Ernest Hemingway
The Power of Positive Relationships
"Surround yourself with only people who are going to lift you higher." – Oprah Winfrey
"You cannot change the people around you, but you can change the people you choose to be around." – Unknown
"The most beautiful discovery true friends make is that they can grow separately without growing apart." – Elisabeth Foley
"Good relationships don't just happen; they take time, patience, and two people who truly want to be together." – Unknown
"A real friend is one who walks in when the rest of the world walks out." – Walter Winchell
Embracing Change and New Beginnings
"You are never too old to set another goal or to dream a new dream." – C.S. Lewis
"Every day is a new beginning. Take a deep breath, smile, and start again." – Unknown
"Incredible change happens in your life when you decide to take control of what you do have power over instead of craving control over what you don't." – Steve Maraboli
"The only way to make sense out of change is to plunge into it, move with it, and join the dance." – Alan Watts
"Change your thoughts and you change your world." – Norman Vincent Peale
Pursuing Your Dreams and Passions
"The future belongs to those who believe in the beauty of their dreams." – Eleanor Roosevelt
"Dream big and dare to fail." – Norman Vaughan
"The only thing standing between you and your goal is the story you keep telling yourself as to why you can't achieve it." – Jordan Belfort
"Don't watch the clock; do what it does. Keep going." – Sam Levenson
"The only way to do great work is to love what you do." – Steve Jobs
Staying Motivated and Determined
"Perseverance is not a long race; it is many short races one after the other." – Walter Elliot
"The secret of getting ahead is getting started." – Mark Twain
"Motivation is what gets you started. Habit is what keeps you going." – Jim Rohn
"Success is walking from failure to failure with no loss of enthusiasm." – Winston Churchill
"When everything seems to be going against you, remember that the airplane takes off against the wind, not with it." – Henry Ford
Living a Life of Gratitude
"Gratitude makes sense of our past, brings peace for today, and creates a vision for tomorrow." – Melody Beattie
"Develop an attitude of gratitude, and give thanks for everything that happens to you, knowing that every step forward is a step toward achieving something bigger and better than your current situation." – Brian Tracy
48. "Gratitude turns what we have into enough, and more. It turns denial into acceptance, chaos into order, confusion into clarity… it makes sense of our past, brings peace for today, and creates a vision for tomorrow." – Melody Beattie
49. "At times, our own light goes out and is rekindled by a spark from another person. Each of us has cause to think with deep gratitude of those who have lighted the flame within us." – Albert Schweitzer
50.  "When you arise in the morning, think of what a precious privilege it is to be alive—to breathe, to think, to enjoy, to love." – Marcus Aurelius
In conclusion, these inspiring quotes remind us that a positive life begins with a positive mindset. By embracing change, staying resilient, fostering personal growth, cultivating happiness, and living a life of gratitude, we can look forward to a brighter future. As you internalize these quotes and integrate their wisdom into your life, you'll find yourself better equipped to overcome challenges and achieve your dreams. So, keep these quotes close to your heart and use them as a source of inspiration and motivation on your journey towards a positive life.
To The Top!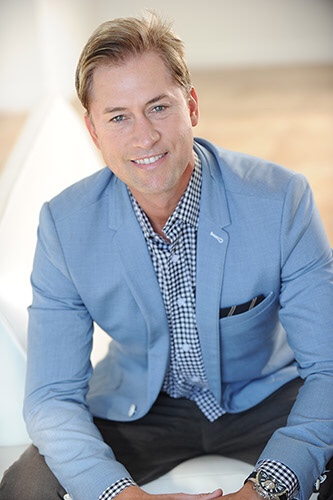 Ps.  Check out some recent Press Releases on our new Rocket Recruiting V.3 
Also, the launch of The Abundance Pub