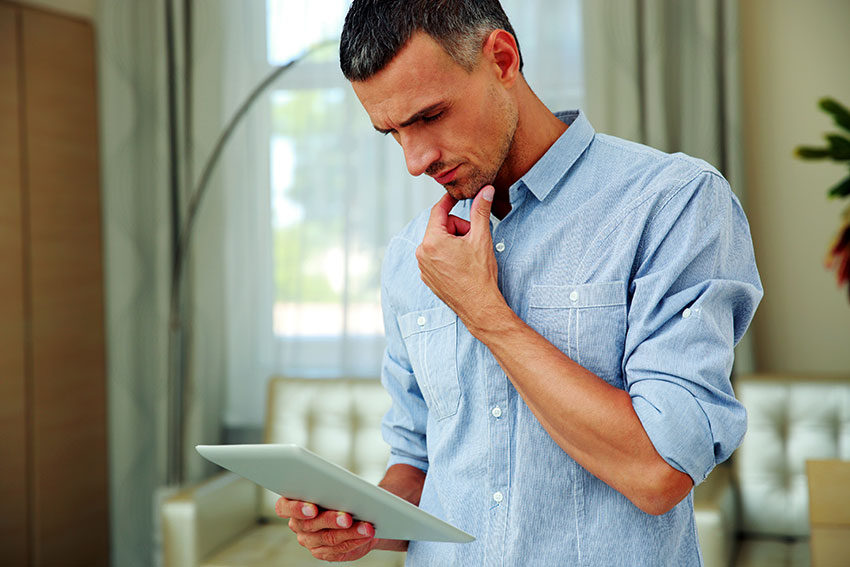 As entrepreneurs, prospecting is a key function of our chosen career path. After all, the ultimate desire is sales. Who do those sales come from? People who at one time were prospects.
People

Prospects

Leads

Sales
As an entrepreneur who has been involved with many network marketing organizations, I know the basic principal for new network marketers is to make a list of every person they know. That includes family, friends, neighbors, etc… This is called their warm market, and the idea is to prospect each of these people.
The warm market prospecting system does work but…
How long will you have a warm market to work with? At some point, that list will go dry.

And, I am speaking to entrepreneurs here; not strictly network marketers. Let's say your entrepreneurial business is coaching weight loss. Unless your whole list of family and friends is obese, which I highly doubt, your warm market list will go dry quite quick.
You need other ways to prospect so you can gain leads and turn leads into sales. Now you could:
Go door to door
Cold call people on their telephones
Advertise in publications
And all these methods are great and you should use them if you can but with technology, the top prospecting method is now online.
There are right ways and wrong ways for prospecting online
No one likes spam, even the people that are sending spam. I am not going to even delve into the wrong ways of prospecting online in today's post; instead I am going to provide you with some simple tips for prospecting online the right way.
Determine your target market
First and foremost, you really need to know your target market. These are people who have a need for your product or service. Target markets can be large or small. If you have a line of weight loss products, your target market will probably be smaller than the entrepreneur who offers custom smart phone covers.
Make a list of keywords and phrases
Now that you know your target market, either open your notepad or get a pen and paper and start writing keywords and phrases that are within your business and products. For example, weight loss:
lose weight fast
safe weight loss
take fat off
etc…
and smart phone covers:
android phone covers
smart phone protectors
iPhone covers
etc…
Develop a website/blog
When you have a blog, you can put yourself in the role of expert in your particular niche. Using the keywords you found above, you will want to write posts that are not necessarily meant to sell, but to educate. As you educate your visitors, you then show them ways you can help them solve their problems by sharing your products along with possible affiliate products.
Prospecting on social media
Here is the primary location for online prospecting. And, it is also on social media that many entrepreneurs prospect improperly and get a spammer tag. Depending on the social media outlet, there are wrong and right ways:
Facebook – The best method for prospecting on Facebook is to create an entrepreneur page (business page) that briefly explains your business. As people see your business, they will press like or follow and you can start building a relationship with those people.
Twitter – On Twitter, those keywords and phrases can come in quite handy. Do a search in Twitter and see which people are tweeting about similar subject matter. You can then share your blog posts tagging those people with something like, "You may want to read this."
With all social media, the idea is to slowly share your ideas along with others, build relationships and ask questions. Help them solve problems using your products or services.
Create a weekly or bi-weekly newsletter
By building a subscription list, you can draw prospects to sign up by offering a free ebook, white paper or something similar that is geared toward your area of expertise.
Having a method of subscribing on each social media page along with your blog, you will build a list quickly. This list are all prospects because they willingly gave you their contact information.
Now you can use a software to send periodic newsletters that educate and also shares your products and services. There are various newsletter programs such as Aweber and Mailchimp.
Forums and question sites
One of the best prospecting online methods is simply finding forum and question sites that fit into your area of expertise. One great one is Quora.com. Just do a search of questions using your keywords or phrases and you can use your expert advice to help solve their problem. You can also use your keywords and add forums behind it in search engines to find people talking about your area of expertise.
Start building relationships and you can discover prospects, turn them into leads and leads into sales.
I always suggest that you use a signature with all of these that links back to your website/blog.
Advertise
Running ad campaigns is a top way of online prospecting. You can run pay-per-click ads through Google Adwords and there are a few others. You could run Facebook or Twitter ads.
Just a simple message of "Get a FREE eBook on losing weight safely," or "7 Steps to Protect Your Smartphone," will entice prospects to click and be led to your capture page where they enter their personal information turning that prospect into a lead.
Just be sure that the free item you are sending gets delivered quickly and has value.
Online Prospecting Conclusion
By following the advice above, I know your prospecting goals will come to life. And as you see, much of the prospecting online is geared toward sending people to your website.
So to help you even further, I created a checklist to make your website CRAZY PROFITABLE.
You can get that checklist by clicking here.
Now get out and start prospecting! Build relationships and the profits will roll in.
Have a great day and please hit the share buttons below and let others have this information too.
Thank you!
To The Top!