[vc_empty_space height="40px"]
[vc_btn title="GET IT NOW" color="success" size="lg" align="center" i_icon_fontawesome="fa fa-shopping-cart" css_animation="left-to-right" link="url:https%3A%2F%2Ferictippetts.com%2Fto-the-top-audiobook%2F%3Fadd-to-cart%3D5369||target:%20_blank" add_icon="true" button_block="true"]
[us_single_image image="4627″ size="full" align="center" animate="afr" animate_delay=""]
Hello, I'm Eric Tippetts, and I'm honored you're giving me a few moments to share something with you that is vitally important to your business success, and ultimately, your happiness and peace of mind!
Can I tell you my personal story?… and reveal some HONEST points of pain, confusion… and EVEN humiliation in my life?
I assure you… this is also a story of victory, success, and the amazing gifts the Universe WILL give you!
Just in case you and I have never met (or you've never heard about me before today), I'd love to tell you a enough about my life's journey so you know what I'm about… and most of all, WHY I want you to have a FREE hard-cover copy of my book, "To The Top".
Let's begin the tale…and it STILL chokes me up when I tell it!
[us_single_image image="4663″ size="full" align="center" animate="afl" animate_delay=""]
[vc_btn title="GET IT NOW" color="success" size="lg" align="center" i_icon_fontawesome="fa fa-shopping-cart" css_animation="left-to-right" link="url:https%3A%2F%2Ferictippetts.com%2Fto-the-top-audiobook%2F%3Fadd-to-cart%3D5369||target:%20_blank" add_icon="true" button_block="true"]
Twenty-two years ago my wife and I lived in a studio apartment and I was struggling to pay for rent, our car, insurance and even food!
Our tiny Southern California studio apartment was just big enough for a queen-size bed and our stereo equipment. (Just "bare-bones" living!)

Believe me, this was not the kind of life I wanted for the incredible woman who loved me with pure devotion and married me!
Even now, I'm SO grateful she stuck by me through those difficult and painful times! Because quite honestly, I wouldn't have blamed her if she felt her promise to be with me "for richer or for poorer" was a ticket to misery and failure!
In those days, it was definitely the latter.
There was a huge "fault-line" of lack and poverty in our lives, and I was driven to find the source… and fix it for "the good" of myself AND my loving wife.
In a "white light" moment of clarity, I realized the brutal truth…
I was hopelessly ignorant about wealth creation and didn't understand anything about finances…from HOW to make more money, to smart management. And I hate to admit it, but I was totally CLUELESS about growing it with conscious focus!
In those days, I was just trying to become a professional actor or model, and this was the ONLY way I'd leave my mark on the world. I was facing soul-withering set-backs at every turn… and I'll never forget those grim, humiliating experiences. Life was turning into a "hurt locker" and it was ALMOST breaking my heart and spirit!
One year later, my wife and I decided "enough was enough" and we were going to stop being "OK" with barely making it and, create a MASSIVE SHIFT in our mindsets…where our lives were filled abundance, prosperity, miracles and happiness…every day for the rest of our lives together!
As a new beginning, we started by getting rid of our frustrating money problems once and for all. I'm not sure what compelled you to start your own home-based business but, for many entrepreneurs, the reasons have a striking similarity!
Here are "the motivators" as we began to understand them…
We sincerely want to live lives of financial freedom, opportunity, and stability.
We demand control of our own destiny…
and the most important choices in our lives!
My wife and I really got serious about that! It was not just wishful thinking or daydreaming. ('Magical thinking" will get "no where" fast!)
We developed a whole new "design for living"!
We traded our television time (where we were watching other people living their dreams) in for reading books about how to make our dreams a reality.
Instead of eating out, we made delicious dinners for one another.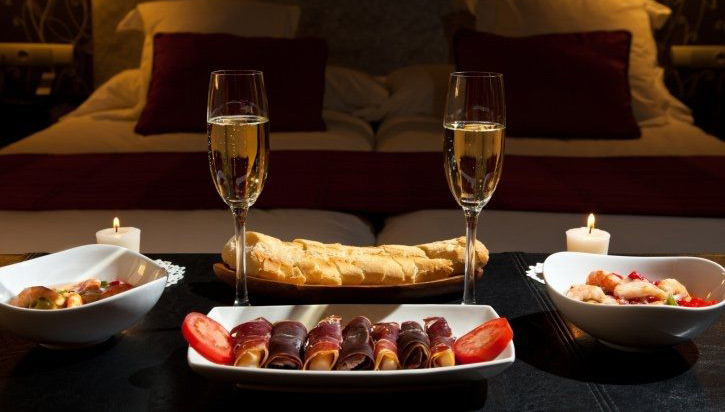 Instead of being dominated by fear, we encouraged each other to take courageous "leaps of faith."

We pushed each other out of our comfort zones and into a reality of growth, change, enlightenment, passion and, best of all, abundance!
That year, after taking action towards our goals, I booked the worldwide Levi's campaign for both TV and print (billboards, retail stores, etc.).

We went from scraping by to having tens of thousands of dollars coming in faster than we could spend them.
We had finally made it! We were rich!
And they lived "happily ever after?"
I wish, but nothing could be further from the truth.
Unfortunately…
[vc_btn title="GET IT NOW" color="success" size="lg" align="center" i_icon_fontawesome="fa fa-shopping-cart" css_animation="left-to-right" link="url:https%3A%2F%2Ferictippetts.com%2Fto-the-top-audiobook%2F%3Fadd-to-cart%3D5369||target:%20_blank" add_icon="true" button_block="true"]
Within one year, we went from being "rich" to wondering
where (in the world) ALL the money had gone!
Now we were in a REAL financial "tail-spin" and
heading straight for the "abyss."
What had we done?! How could this happen? Where did we go wrong?
I grew very still…and made a humble surrender to "The Truth."
What I realized is I stopped doing the very things that had created our wealth in the first place.
I stopped learning and growing. I had become comfortable, and didn't embrace the discipline needed to make money…And Manage It wisely!
Above all, growing money requires a NEW set of specialized knowledge, philosophies and strategies.
Without this kind of due diligence, your so-called wealth will be "magically disappearing into thin air"
I decided this was NOT an "option". My family deserved better!!
So I went back to the drawing board, I rolled up my sleeves, and went to work….serious work!
I invested more in myself and bought and read "the classic" books by experts in various fields related to business and finance. I attended seminars, listened to audio programs, interviewed successful individuals and picked their brains.
Eventually, our persistence and dedication paid off… and our lives took a turn in a bright, positive direction again and…
Because I want to save you from making the same tragic mistakes I made, I decided to write a book detailing the philosophies, strategies and techniques empowering me (and my family) to get back on track
to prosperity, balance, and serenity!
By the time you finish reading my book, I promise you will know more than what over 90% of the world's population knows about wealth creation and preservation.
You will have a clear blueprint to maximize your earnings, stabilize your financial household, protect your assets and be in a position to live life like a precious few EVER get the privilege to experience!
And, as a wonderful bonus, you'll be able to help others while you're doing it.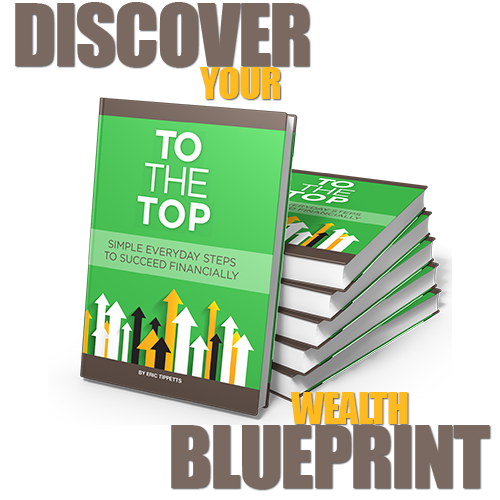 The moment you finish reading "To The Top", you will:
Understand the Universal Laws of Prosperity and ignite their power in YOUR life.

Target the weak points in your finances – easily correct them right now to ensure financial security for yourself and your loved ones.

Gain proven strategies how to completely eliminate your debts, restore your peace of mind, and create REAL financial freedom.

Increase your earnings power and establish a financial shield to withstand any unpredictable economy.

Discover a hidden, seldom used concept that will trigger success in any part of your life.

Acquire the winning tactics and strategies of the mega-wealthy…along with precision turn-key tools to manage your finances like an expert!

Learn how to give yourself an instant pay raise and keep more of the precious income you make each month.

Employ very simple techniques to shape a bright, positive future…and live a life of purpose, direction, and prosperity.

Learn how to lock in your successes, and create rock-solid security by weaving a seamless financial safety net.

Create a "gold reserve," of ready cash – ensure you and your loved ones are ALWAYS protected during unforeseen events, disasters, and personal crises.
In a nutshell, in "To The Top", you will find my most important strategies for achieving the massive success ALL Entrepreneurs need, want and desire.
My mission is to help you discover simple, everyday principles you can use to make your home business and financial goals become your prosperous reality!
[vc_btn title="GET IT NOW" color="success" size="lg" align="center" i_icon_fontawesome="fa fa-shopping-cart" css_animation="left-to-right" link="url:https%3A%2F%2Ferictippetts.com%2Fto-the-top-audiobook%2F%3Fadd-to-cart%3D5369||target:%20_blank" add_icon="true" button_block="true"]