How To Transform Pain Into Growth and Prosperity!

Acquire Simple Habits To Make YOU Extraordinary

How You Can Triumph Over Any Adversity

Imagination.  How to Unlock Your Amazing Future

And So Much More…

Day 1: Move Beyond the Suffering, and Into a Successful Life!
I wanted to start Day 1 of the "7 Days of Unstoppable Motivation" video series with powerful ways to create the emotions, mindset, and actions you need to be successful in ALL areas of your Life!

Let's be honest, real success takes motivation, courage, and a "walk through the fire".  Life will deliver unpredictable episodes of confusion, hardship and bad luck.  Somedays, you don't want to face the harsh realities of life…or the pain attached to them.  I will move you into acceptance, mature wisdom, and a positive set of reality-based expectations.

Gain Unstoppable Motivation to Push through the Pain
…and into Pleasure, Serenity, and Peace of Mind!
Turn "Turbulent Change" into "Predictable Profits"
Discover Your Daily Mantra to Attract Lasting Success!
Day 2: Believe in Yourself and Win!
Do you doubt yourself? Wondering "are you worth it"?  Being held back by fear? Day 2 is for ANYONE who's struggling to believe in themselves …and desires the enduring motivation to achieve their dreams and live an extraordinary life!
Discover Your Fears, and Squash Them!
Validate What You are Worth
Build a Foundation of Strength to Believe and Achieve
Day 3: Get Through the Darkness, and Reach the Light!
The exceptional people in this world have completed this journey! Day 3 is for ANYONE who feels down on their luck, lost, and exhausted at a crucial time in their lives! I can imagine, deep in your heart, you feel like you don't have the endurance to keep going through the hard times and life challenges you're currently facing! I have GOOD news for you!
There is a brilliant light at the end of the tunnel…and I'm thrilled
to lead you to it!
Gain the Keys to the "Winner's Circle" In Every Area Of Your Life!
Get a Core Re-Alignment of Your Emotions, Values, and the Principles Guiding Your Existence!
Learn How to Eliminate the "Loser's Mind-set" Permanently!
Day 4: Wake Up, Rise & Win!
What's your "Why"?  What gets you out of bed every day?  If you feel like you've only been giving life 50% recently…I'll show you proven ways to deliver 100%! Gain a wealth of "positive motivators" to make "closer" sales calls, rock your home business every day, and STOP making excuses why things aren't going your way! IF you want to get out of bed in the morning with a "Life's in Session!" positive attitude, then Day 4 is "Just Right" for you!
Life's in Session…Become Unstoppable!
How to Achieve Your Goals 6 Months Earlier
How to Inspire Your Self to be Your Best!

Day 5: The Inspired Vision for Opportunity
Tap into the amazing power of your imagination!
We have as humans something no animal has… and it's called "Imagination". What imagination allows you to do is actually see things before they happen.  Learn how to "live in the forward" to break through any barrier.  If you feel like you want to leap beyond the barriers in your life, then you're going to LOVE Day 5!
How to Live a Fulfilling and Rich Life, Today!
Discover the Light in Every Part of Your Life
Tap into Your Inner Drive for Success through the Power of Positive Visualization!
Day 6: Walk Through the Fire…Survive and Thrive! 
Day 6 is all about prevailing (with success) during times in your life when you're facing disappointment, setbacks, rejection and other circumstances setting you up for failure! The sooner you face your challenges, the sooner you overcome them, the sooner you get the ultimate rewards!  This is where your dreams become a reality!
Learn the Ancient Art of Tai-Chi Energy Projection…and Deflect the Toxic Opinions of Negative People!
How to Never Accept "No" Again (and make it a "yes!")
Turn the "Victim" into the "Victor" (Possess
the Awesome Tiger Kung Fu Technique of "Predator-Prey" Reversal!)
Day 7: Never Quit
Day 7 is simple: NEVER give up, don't quit. Don't throw in the towel and run away when things get tough. "Talent" comes naturally.  "Skill" takes hours, hours, hours, and hours to achieve.  There is NO failure in life!, only quitters.  You NEVER Quit!
How to Chase Your Dreams With Unstoppable Force
Eliminate a "Plan B" – Compromise is No Longer an Option!
Become "Excellent" in Every Area of Your Life, …Starting Today!
To The Top!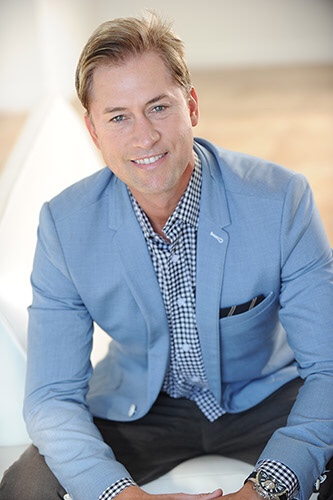 Ps.  Check out some recent Press Releases on our new Rocket Recruiting V.3 
Also, the launch of The Abundance Pub