I was recently flying from Dallas, Tx to Orange County, Ca and as I boarded the plane I found my seat next to a lovely young lady that stopped me and said "I see colors coming off you".  Now for the record, I figured she must have been smoking something and the buzz just hit her but as I sat down and we began to converse, I realized this person is very in tune with people's "energy" and how they're feeling.
I was fascinated by the insight she was giving me about myself and my thoughts, feelings, and passion….she just met me, how did she know so much about me?
One thing she said really stuck with me and made great sense.  She said, "everyone has an "energy" that shines out from them about 8 feet.  This is the reason you can walk into a room and see strangers and already "feel" how they make you "feel" without ever saying a word to them.  Ever notice how you are attracted to some people while others might turn you off without ever talking to them?  That is because they are shining an energy of how they feel and you are feeling this energy from them.
I truly believe she is correct about this energy and how it shines from you everyday.  What is your energy saying about you?
I want you to think about this.  When you call people and discuss your Network Marketing business opportunity….what is your energy as you talk to them over the phone (because people can feel how you feel even over the phone).  Are you giving an energy of passion, excitement, confidence?  Or, one of desperation, worry, need, insecurity…are you uncomfortable?
Remember this, when you sit with someone or meet someone in person…they see you, more than hear you.  This is important to remember, they are watching you (how do you feel about what your talking about, do you look at them in their eyes, are you confident).
The content you are talking about is really secondary…they need to feel your passion and excitement and this will shine on them and get them excited and feel a need to connect with you and want to be apart of what you are doing.

Here are 4 tips to help with building your energy to overcome social anxiety:
1.  Before ever talking to someone – SMILE!  Smiling is powerful, it's contagious, it's beautiful!
2. Find the things about yourself and your business that you feel most excited about and share them.  What got you SO excited about your business?
3.  People only join people that provide "Value" to them.  What is Your Value?  This is something that is really key and as you discover your value, this will create energy!
4. Are you having fun?  No one wants to work more.  People want to have fun while growing themselves into a better person and making money doing it.  Create an environment of fun, collaboration, brainstorming…this creates an AMAZING energy that gives people a sense of worth and contribution!
What is Your Energy?  Become aware and when you need a pickup…look up and smile!  Life is amazing!!  Live it!
I look forward to hearing from you.  If you liked 4 Simple Tips to Overcome Social Anxiety, please comment and share.  Thanks!
Have an "Energetic" Day!
To The Top!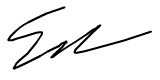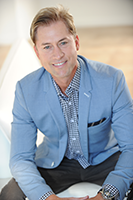 P.S.  Rocket Recruiting 2.0 is coming…stay tuned!