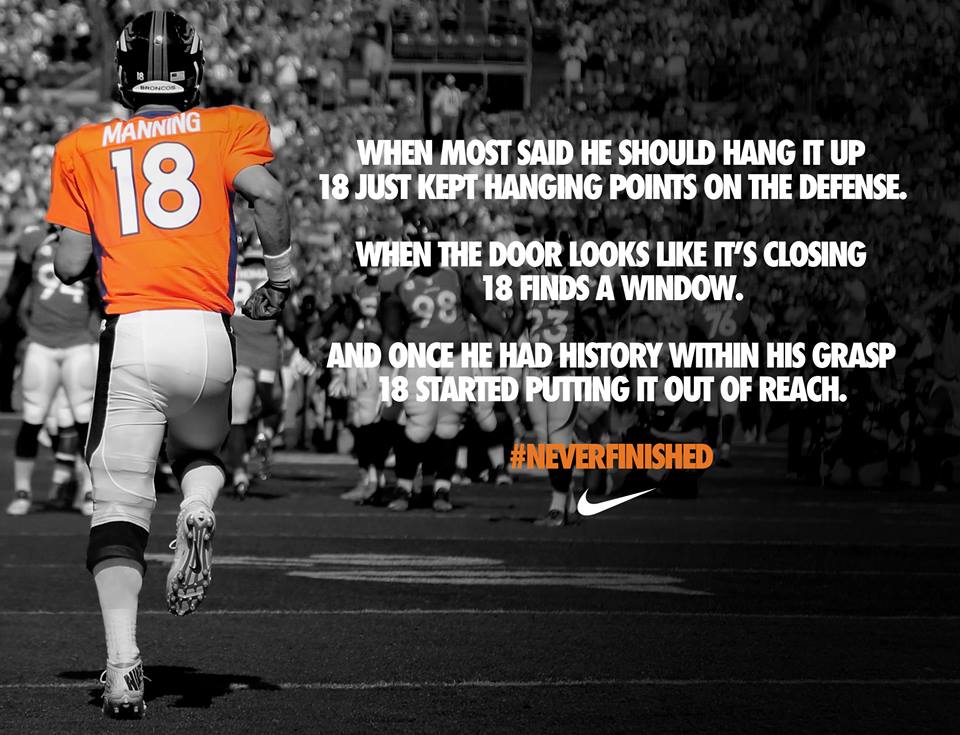 Never give up, and be confident in what you do. There may be tough times, but the difficulties which you face will make you more determined to achieve your objectives and to win against all the odds.  -Marta
This past Sunday was Superbowl 50 with the Denver Bronco's and Carolina Panthers.  I invited a few friends over to enjoy each others company and watch what many believed would be a blow out (if Las Vegas sports bet wagering was any indication).
It's always fun to watch the Superbowl commercials as you get some of the best and most provocative ads during this time and coming from a marketer, I enjoy the genius and psychology put behind many of the ads.
As the pre-game was happening the camera was spending a lot of time on Cam Newton, Carolina's quarterback.  Showing him with his superman'ish build, strength, youthfulness, and personality.
Then the camera went to Peyton Manning, Denver's quarterback and here was a seasoned guy that has been battling with injuries this season and just doing his normal routine.  No Beats by Dre headphones, No MVP Shoes, No Superman Shirts.  Just Peyton Manning, the quarterback.
It struck me by the humility of Peyton, the focus, the understatement but most of all, the belief in himself!  He knows what he can do.  Even when half the world had bet against him, he believed.
It brought up thoughts of David and Goliath and the belief David had to overcome Goliath's massive strength and power.  Peyton seemed calm and confident.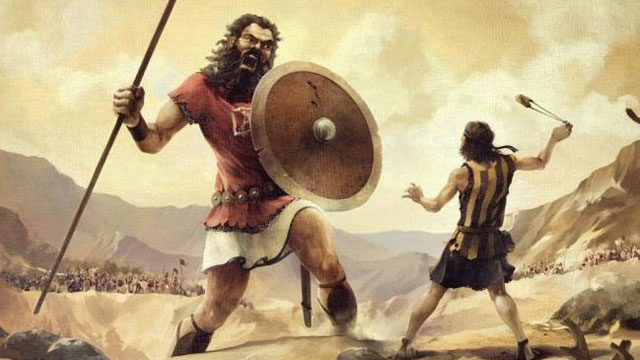 Like the Nike ad shows above, through all the things, #18 comes through.  I challenge each of you to "come through".  To believe in yourself, invest in yourself, and gift the world with your talents.
You are your best investment.  Take time daily to read and increase your knowledge and value to society.  Take a page out of Peyton Manning's playbook; believe in yourself even when things seemed stacked against you.
Congrats Peyton Manning!  You are a true champion!
Let me know your thoughts on Super bowl 50.  Comment and share below.
So much love,