Work Smarter Not Harder: Your Network Marketing Success Factor Formula
---
"Your Network Marketing Success Factor Depends on How Well You Leverage Tools.
There is Only 1 of You"
                                              Eric Tippetts
---
Knowing how to leverage tools to manage your time is a key Time Management Strategy you can use today to improve your productivity and accomplish more with the time you have. We all have too much to do and too little time to do it.  If you don't know how to leverage your time, you'll always be wondering where the time went and why you can't find the time to do more of what you want.
Leveraging tools means doing more with less, so when you leverage tools to manage your time, you work Smarter, not harder with your time. In essence, you replace yourself, or what YOU spend your time doing.  I call it ENT – "Eric Not There" dollars.
If you want to use leverage to manage your time, the first thing you need to do is to calculate what your time is worth. When you do this, you'll consciously begin to spend time on only those activities that are equal to or worth more than the value of your time.
When you delegate jobs or tasks, you're leveraging your time and giving others an opportunity to learn, be mentored and to take over some of your tasks.
When you put Processes and Systems in place to handle activities, you're leveraging your time.
When you use Tools to Automate the things on your list, you're leveraging your time.
I would like to introduce you to a tool that I built to help Network Marketers leverage their time and duplication.
Introducing The New Rocket Recruiting System Version 2.0 –

The #1 Fastest growing MLM / Network Marketing Recruiting System that helps you Recruit More. Anytime. Anywhere!
The Rocket Recruiting System is a powerful mobile web app Network Marketers can use to quickly demonstrate to prospects why it makes good financial sense to start and run their own home based business.
It is such a simple and rejection free recruiting tool, that every Network Marketer would benefit from using it.  Within 30 seconds, you can show any prospect "how much money they are losing each month on their 9-5 paycheck that you can help them start to keep by starting and running a home business.  Sound Easy?  It is!
Amazingly Simple
Simple Dashboard
Make managing your Network Marketing business a snap with this quick and easy dashboard.
Recruiting Video's
These video's explain the power of owning and running a home business from a tax strategy savings standpoint.  Let the video's show your prospects the "why" they NEED a home business or they are losing money each month.  There are 2 tax systems – one for the "informed" and one for the "un-informed"…let these video's help your prospect become apart of the "informed" tax payers.
Daily "Action" Accountability
To build any business it takes "Action".  So we have built a "5X a Day Action Checklist".  Every time you send a Tax Savings Estimation report or Share a Recruiting Video, you will receive a green check mark.  This is a simple way to see daily that you are taking action on building your business.  This is not a hobby but a business you are working on daily!
Exclusive "Built In" Training Video's from Top Network Marketers
We want you to learn from the best and give you simple, short, but powerful insights on how to build your business, recruit more, team building, duplication, and retention.  These are the insider's skills that can make all the difference in a struggling business vs a thriving business!
Social Media Sharing
We know that being able to build your business offline but also online is vital to your growth and leveraging viral duplication.  We have made it a 1 click feature that makes sharing any recruiting video a snap!
Leads Tab
You live and die by leads and being able to manage and followup with your leads.  We have made it automated.  Any video, any tax estimation report, and social media lead will be captured and entered into your "Leads" tab…waiting for you!
.
---
Now it Gets Even Better!!
Recruit More with Rocket Recruiting AND Make 50% Commission
---
Introducing The New Rocket Recruiting Affiliate Program!
Share the App.  Get Paid 50% Residual Income! 
Referral Partner Benefits:
When you refer people – You receive 50% of Every Referral's Subscription
No selling, telling, or explaining…
Simply send referrals to our video which does all the 'selling' for you!
To sign up free as a Rocket Recruiting Affiliate: http://iRocketRecruiting.com
Once you become an affiliate member.  You will receive your referral tracking link and marketing tools.
I look forward to working together to help Network Marketers simplify and take "rejection" out of the Recruiting/Sponsoring process.
Network Marketers Helping Network Marketers Succeed! 
Please comment and share: Your Network Marketing Success Formula.

I look forward to helping others reach their goals, dreams, and desires in Network Marketing!
So Much Love,
Eric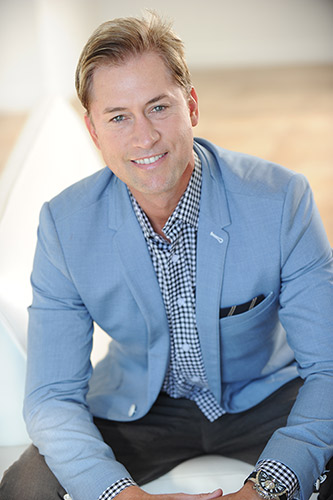 P.S.
If you would like to learn more on the mindset of a successful Entrepreneur's from around the world, get a copy of my new book – "To The Top – Simple Everyday Steps to Succeed Financially".